Benton's Discount Tires Sales and Delivery Service Georgia's #1 Online Tire Store. We are a Georgia based company that sells discount tires to the public at wholesale price. We offer a 300+ tire brands ranging from standard passenger, performance, commercial, industrial and off-road tires with sizes ranging from 12" to 32". We deliver tires directly to your front door within hours or the next business day. 
PASSENGER TIRES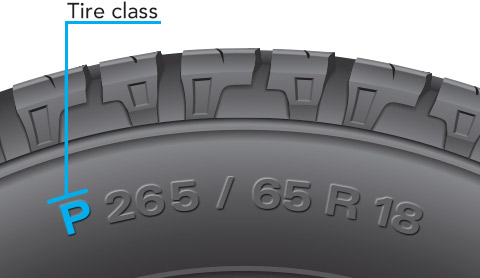 As the name indicates, passenger tires are designed for standard passenger vehicles, including lighter trucks and SUVs. These tires ensure a smoother ride and exceptional traction in wet and dry conditions, all while providing adequate load carrying capacity for lightweight vehicles.
They aren't designed to support, tow, or haul heavier loads, so they shouldn't be used on heavy duty light trucks, large SUVs or commercial vans.
While they're the perfect choice for the average vehicle, using passenger tires incorrectly can cause pretty serious issues.
If used on a heavier vehicle, like ¾ or 1-ton truck, they won't be able to support the weight of the vehicle, much less any additional load it might be carrying. And because they're designed for comfort, passenger tires typically don't perform as well in aggressive off-road conditions, particularly since they're usually not as puncture resistant as LT tires.
LIGHT TRUCK TIRES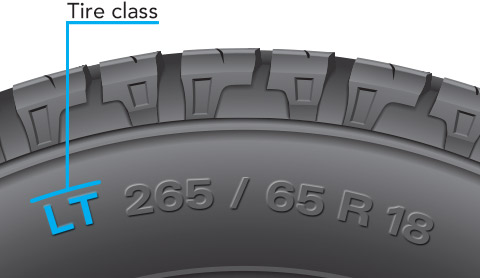 On the other hand, LT tires are built with a rugged carcass, including more, thicker plies and sidewall reinforcements. Why?
Because they're engineered to support not only the weight of larger trucks, SUVs and vans, but also the higher carrying demands that those vehicles come with. That means you can wrangle heavy loads and tow without a worry.
Because LT tires come with higher load carrying capacities and a more robust construction, they're far more rugged and durable than your average passenger tire, making them perfect for extra weight and tough road conditions.
However, there are some tradeoffs. Because of their stiffer sidewall, LT tires don't absorb bumps very well, causing more vibrations and road noise, particularly in lighter trucks and SUVs. That's why we typically only recommend using LT tires on larger trucks, SUVs and vans, or for use in off-road conditions.
That's right: because LT tires have thicker, reinforced sidewalls for heavy-duty use and challenging driving conditions, they're a great choice for off-road use. That's why most all-terrain tires and mud tires are LT rather than the standard p-metric designation.
(Learn about the difference between mud tires and all-terrain tires!)
When installing LT tires on your off-road rig, it's important to pay attention to the tire's load range.
While having the LT designation means you have a tougher tire, unless you're dealing with towing or hauling, you likely don't need the highest load range. A lower load range will still give you the durability you need while keeping your ride relatively comfortable when you're commuting to the trail.